Medical malpractice is when a medical professional unwillingly or willingly injures a patient they swore to protect. From negligent care to leaving instruments in the patient after surgery, medical malpractice is a serious issue, and those responsible should be held accountable. At Queen Yasmine Law, we will aggressively seek the most compensation for you or your loved one.
Need legal assistance?
Call us at
(858) 449-7154
24/7 to arrange to speak with a personal injury lawyer about your case, or
contact us
through the website today.
How Much Does a Medical Malpractice Lawyer Cost?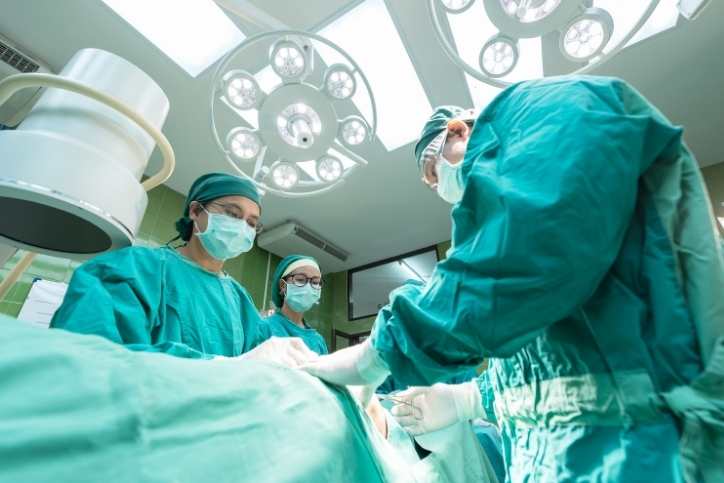 Most medical malpractice lawyers work on a contingency fee basis. This means the law firm doesn't charge for the consultation and only takes money if you win a settlement or court. This ensures you don't have any upfront costs and that the attorney works hard for the best possible outcome. A few other areas of practice that are contingency based are:
What is the Statute of Limitations on Medical Malpractice?
In the state of California, the statute of medical malpractice is two years. This deadline to file a claim against a hospital or medical professional means you must call or reach out to Queen Yasmine Law Firm as soon as you think you might have a case.
Statute of Limitation Exceptions
There is also the discovery rule, which is an exception to the two-year deadline. The discovery rule is for circumstances where the injured person could not have known about the medical negligence. For example, if a medical professional left a surgical implement inside a patient's body, and the patient was not aware of it until sometime later, they can initiate a lawsuit within six months of the discovery if the statute of limitation has passed. Additionally, if a child was under four when the malpractice injury occurred, they have until their 18th birthday to file a lawsuit.
We understand that there's pain, suffering, confusion, and even a little shock when you are injured by someone meant to help you. That's why our team of medical malpractice lawyers will help review what happened. Our injury lawyer consultations are always free, so reach out today.
What Constitutes Medical Malpractice?
Medical malpractice is any act or omission by a physician during the treatment of a patient that deviates from accepted norms of practice. When this deviation from the norms within the medical community causes an injury to the patient, it's considered medical malpractice. Common types of medical malpractice cases often involve:
Anesthesia errors
Birth injuries
Brain injuries and traumatic brain injuries
Cancer misdiagnosis
Emergency room errors, delays, and negligent treatment
Failure to diagnose or misdiagnose a severe illness
Medication errors, prescription errors, and pharmacy errors
Misdiagnoses or late diagnosis
Nursing malpractice and nursing negligence
Obstetrical and gynecological malpractice
Spinal cord injuries, paraplegia, and quadriplegia
Surgical errors
Hospital malpractice
What is Required to Prove a Medical Malpractice Case?
Not every mistake a doctor makes rises to the level of malpractice. If you are injured because of a medical mistake and wish to pursue compensation for your injuries, then the burden of proof is on you or your legal team. A few things must be established to build a strong case:
Proof that a doctor-patient relationship existed
Proof the doctor's actions deviated from the accepted standard of care for their specialty
Evidence of what the patient suffered because of the medical malpractice.
Evidence that the doctor's breach of his or her duty was the direct cause of the injury
Your legal team also must include a detailed description of the allegations against the defendant in the form of a detailed medical expert opinion to be submitted along with the complaint.
Your medical malpractice lawyers must also prove these elements through expert medical testimony.
What Damages Are Available in a Medical Malpractice Claim?
If you are successful in proving that your physician's negligence caused your injuries, you may be awarded damages in the following categories depending on the facts of your case:
Medical expenses
Lost wages
Disability or diminished earning capacity
Pain and suffering
Emotional distress
Loss of consortium
Punitive damages (where appropriate)
How Much is the Average Medical Malpractice Settlement
According to the Civil Justice Resource Group, only about 4.8% of physicians are responsible for about half of the medical malpractice claims filed in the United States, and 1.7% of physicians are responsible for 27.5% of all medical malpractice awards. Of the upwards of 25,000 to 120,000 deaths yearly due to medical negligence, only about 2.9% of medical malpractice victims will file claims. While we won't know exactly how much we can claim at first, we should have a concrete answer after our discovery phase.
How Can Queen Yasmine Law Help Me?
Medical malpractice cases are incredibly complicated and require significant resources to prepare a case for trial. Doctors and medical facilities have a lot of money, attorneys of their own, and are experienced in settling with a less desirable outcome. Our medical malpractice lawyer will aggressively fight to get you the most compensation possible under the law. You have rights, and it's our job to protect them and help you get your life back. Reach out today.