Rainy Seasons and Slip and Falls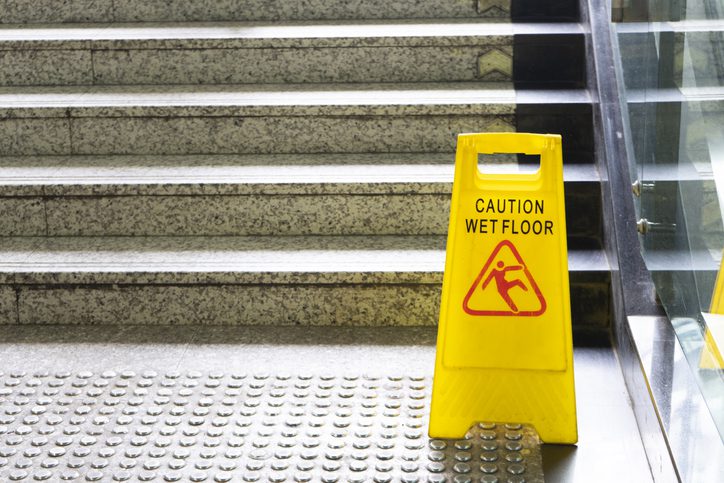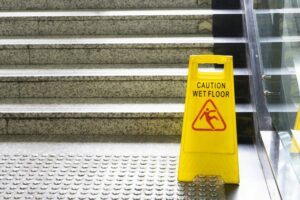 When it comes to slip and fall accidents, wet weather presents additional hazards. Whether property owners fail to clean up wet, slippery floors or standing water obscures uneven surfaces, you are more likely to slip or trip and fall during the rainy season.
Although wearing slip-resistant footwear, paying attention, and walking carefully during rainstorms can prevent some slip and falls, property owners have a duty to keep their premises safe. Property owners should provide doormats, remove water regularly, and warn visitors of wet conditions. They should also have drainage systems for their roofs, paved areas, and yards, so storm runoff does not create dangerous conditions in parking lots or other locations.
What To Do If You Slip and Fall on a Wet Floor
Anytime you sustain an injury on someone else's property, you may be entitled to compensation under premises liability laws. To have a valid slip and fall lawsuit, however, one of the following conditions must be true:
The owner created the hazard

The owner knew about the dangerous condition and failed to correct it

The owner should have known about the hazard and corrected it prior to the incident
During storms, property owners should routinely check for potential hazards on their property. They should also take preventative measures, like putting out yellow cones and warning guests of dangers. A "wet floor" sign can go a long way toward preventing slip and fall accidents during the rainy season. This is especially true on freshly mopped floors, which may not appear wet at first glance.
Proving Negligence
Like all other personal injury lawsuits, slip and fall cases deal with negligence. Property owners owe their guests a duty of care, and if they fail to uphold this duty and keep their premises safe, they can be liable for any injuries that occur.
A successful lawsuit can help victims recover funds for medical bills, missed work, and more – it can also account for emotional losses like pain and suffering. At Queen Yasmine Personal Injury Law, our legal team will investigate the circumstances of your accident and uncover any negligence that exists.
We fight aggressively and passionately to help ensure the best results for you and your family. Attorney Yasmine Djawadian has recovered over $45 million for injured clients and is available 24/7 to recover on your behalf, as well.
You won't face any legal fees unless you win your case, so go ahead and call our firm today or contact us online to schedule your free consultation.