California Nursing Home Abuse Lawyer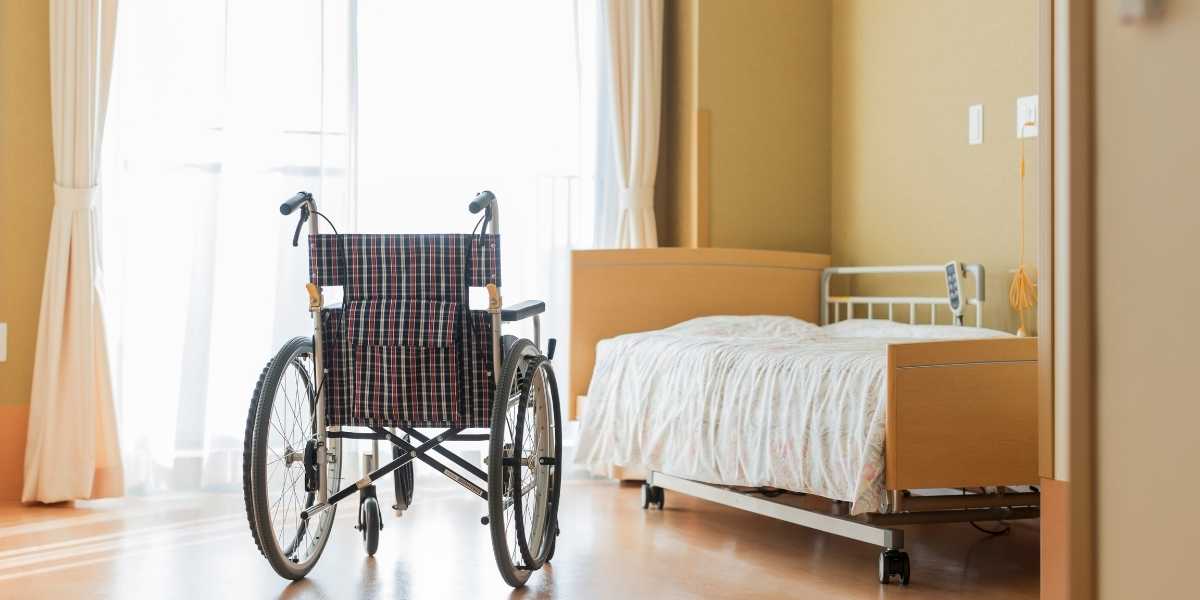 When you entrust your loved ones to the care of a nursing home because they need more care than you can provide, you expect they will be kept safe and cared for properly. At Queen Yasmine Personal Injury Law, we are committed to bringing to justice those who abuse and neglect our elders. You can trust our compassionate California nursing home abuse lawyers to fight for the rights of your loved ones.
Need legal assistance?
Call us at
(858) 449-7154
24/7 to arrange to speak with a personal injury lawyer about your case, or
contact us
through the website today.
How Much Does a Nursing Home Abuse Lawyer Cost?
While every case is different, most personal injury lawyers work on a contingency fee basis. That means they don't charge you anything unless you win a settlement in or outside court. And only when you win will the law firm charge fees. This insures that the lawyers work hard for your case and that you never pay out of pocket. Contact our team for a free consultation to learn more about fees and the lawsuit process.
How Can a Nursing Home Abuse Lawyer Help?
Law firms specializing in nursing home abuse and neglect claims have the experience you need to get the most compensation. They know what steps to take, how to gather evidence, where you can get support and resources, and how to claim compensation for the damages. While it is always distressing to see a loved one injured due to the negligence of a nursing home, help is available.
What is Elder Abuse?
The U.S. Department of Justice reports that at least 10% of adults over age 65 will experience some form of elder abuse in a given year. It's essential to know the warning signs of elder abuse so you can stop or prevent it. The DOJ has identified five general categories of elder abuse:
caregiver neglect
financial fraud and exploitation
psychological abuse
sexual abuse
and physical abuse.
The trauma of elder abuse can cause:
deteriorating health
hospitalization
increased mortality
depression
suicide
disrupted relationships
and financial loss
Caregiver Neglect
Caregiver neglect can include medication errors, not changing bedding which can cause bed sores in nursing homes, not bathing the elder often, and not providing social interaction in the nursing home.
Physical Abuse
Physical abuse includes the intentional infliction of harm to an elder. Physical abuse can be slapping, hitting, punching, or using objects to inflict harm. Other ways elders can be physically abused are when the caregiver shoves them down to sit, uses too much force when trying to move them, and many other subtle things that might not be too obvious.
Sexual Abuse
Sexual abuse includes unwanted sexual contact with an elder or vulnerable adult who is unable or unwilling to be content, threatened, or physically forced to participate.
Emotional Abuse
Emotional abuse includes verbal threats, assaults, threats of abuse, harassment, or intimidation.
Financial Abuse
Financial exploitation is the misuse or withholding of an elder's resources by someone else.
What is the Difference Between Elder Abuse and Neglect?
Abuse is an overt act inflicted on another person who may or may not be able to defend themselves. Elder abuse can include physical, emotional, sexual, or financial exploitation. Nursing home neglect can be equally harmful but tends to be more passive. For example, an overworked caregiver neglects to address the physical hygiene needs of a resident, a resident is not receiving the care they need, and it precipitates a downward cycle of neglect.
Whether overt abuse or passive neglect, both inflict physical and emotional harm on nursing home residents with the right to live in a safe, nurturing environment and have their needs addressed.
Signs of Elder Abuse in Nursing Homes
If you have a loved one who lives in a nursing home and you are concerned that they are not receiving proper care, here are some of the warning signs of nursing home neglect you can keep watch for:
Bedsores or decubitus ulcers
Unexplained bruises or broken bones
Changes in consciousness or mental state
Displaying fear of the nursing home staff members
Poor hygiene and unsanitary conditions
They look malnourished or dehydrated
Loss of mobility from slips or falls in nursing homes
They appear agitated or withdrawn from activities
Sudden financial problems
When nursing home abuse or neglect occurs, some older adults are unable or unwilling to communicate the details of what happened. As a result, some may feel helpless and ashamed about the abuse, while others cannot fully understand the situation. This is why it's vital to look for signs that your family member could be the victim of abuse or neglect.
What Should I Do If My Loved One Is a Victim of Abuse or Neglect?
Nursing homes are required by law to provide a certain standard of care. Remember, nursing home residents have rights, including:
The right to a safe and decent living environment, free from abuse and neglect
The right to access healthcare
The right to information
The right to dignity
The right to financial information
If you notice warning signs that your family member is experiencing abuse or neglect while living in a nursing home, it's time to take action. You should:
Remove your loved one from the facility immediately
Find alternative care – local adult protective service agencies can help
Report the abuse or neglect to authorities
Bring a legal claim against the responsible party
While nothing can erase the trauma of abuse or neglect, obtaining a monetary settlement can provide the financial resources to help your loved one move forward in life with a new, safer long-term care facility. Bringing a claim will also deter these nursing homes and nurses from injuring others.
How to Sue a Nursing Home for Neglect in California
If you have become aware that a loved one who is a nursing home resident has been neglected or abused and has sustained injuries, you may have grounds to file a claim for nursing home neglect. Depending on the nature of the injury, you might also file a criminal complaint. Contact our experienced team of nursing home abuse lawyers today to start your claim.
How to Report Elder Abuse in San Diego County
If you see an elder being abused or neglected, you are obligated to report it. You can call law enforcement if you suspect physical or sexual assault or someone has been physically harmed. For other forms of abuse or neglect, the Adult Protective Services of San Diego County (APS) are responsible for investigating allegations of elder abuse.
You can also report anonymously. To make a report of elder or dependent adult abuse in San Diego county, call 800-339-4661
What Damages Can a Victim Recover in a Nursing Home Abuse Claim?
Victims of nursing home abuse or neglect suffer in so many ways. Besides the physical damages, many deals with pain, suffering, and emotional anguish resulting from the abuse and are at a higher risk for suicide2. These victims deserve compensation for all the ways they suffer.
When bringing a personal injury claim for compensation, victims can recover for both economic and non-economic damages, including:
Hospitalization bills
Prescription drug costs
Physical therapy
Mental healthcare such as therapy or counseling
Other medical expenses
Pain and suffering
Emotional distress
Mental Anguish
Punitive damages (in some cases)
You are not alone. Let our nursing home neglect lawyers help you get justice through the legal system. Contact us now to schedule your free case review.
When Is a Nursing Home Liable for Abuse or Neglect of Residents?
A nursing home is always liable for the care and well-being of its residents. There are many reasons, however, that the care in the nursing home can deteriorate. Let's review some of those.
Inadequate Staff Training
Training staff to do their jobs using a reasonable standard of care for their position should be a proper process. All nurses and employees should be trained to do their job well.
Negligent Hiring Process
All staff members should be qualified for their position. Facilities should conduct a thorough background check, consult references, or have another process to ensure that new hires are qualified.
Understaffing of the Facility
A nursing home should employ reasonable staff members to care for residents and meet their needs.
Errors with Medication
The results can be devastating when staff members do not give the proper dosage at the right time or fail to provide the medication.
Breach of a Resident's Statutory or Regulatory Rights
Nursing home employees must give residents the dignity, privacy, and respect they are legally entitled to.
Inadequate Security
Nursing homes must provide a safe environment for those in the facility. When a visitor or third party harms a resident due to a lack of security, the nursing home can be liable for damages.
Contact Queen Yasmine Law Today
If one or more of these situations led to your family member's abuse or neglect while living in the nursing home, you might have grounds for compensation. The experienced San Diego nursing home abuse lawyers at Queen Yasmine Personal Injury Law are here to help you learn and understand your loved one's rights. In addition, we can assist you in filing a complaint against the facility.
Contact our nursing home abuse attorneys today for a free and confidential case evaluation to see if you qualify and what your claim may be worth.
San Diego Nursing Home Residents' Bill of Rights
The Center for Medicare and Medicaid Services (CMS), the federal agency that oversees federal healthcare services for the elderly, has established a bill of rights for nursing home residents. These resident rights include, but aren't limited to:
The right to be treated with dignity and respect.
The right to be informed in writing about services and fees before you enter the nursing home.
The right to manage your own money or choose someone you trust to do this for you.
The right to privacy and to keep and use your personal belongings and property as long as it doesn't interfere with the rights, health, or safety of others.
The right to be informed about your medical condition and medications and to see your doctor. You also have the right to refuse medications and treatments.
The right to have a choice over your schedule (for example, when you get up and go to sleep), your activities, and other essential preferences.
The right to an environment is more like a home that maximizes your comfort and provides assistance to be as independent as possible.
Sources:
National Institute on Aging (NIA). (29 July 2020). Spotting the Signs of Elder Abuse. U.S. Department of Health & Human Services. Retrieved 26 January 2022.
Bailey, Melissa and Aleccia, JoNel. (9 April 2019). Lethal Plans: When Seniors Turn To Suicide In Long-Term Care.Kaiser Family Foundation. Retrieved 26 January 2022.
National Institute on Aging (NIA). (29 July 2020). Elder Abuse. U.S. Department of Health & Human Services. Retrieved 26 January 2022.