Personal Injury Lawyer in San Diego
At Queen Yasmine Personal Injury, we have seen firsthand the traumatic and life-changing consequences of a severe injury. When these accidents could have been prevented but were caused by negligence or other wrongdoing, it compounds the emotional toll on victims and their families. If you have been seriously injured or lost a loved one due to recklessness, carelessness, or malice, you are already suffering physical, emotional, and financial harm. Fortunately, a personal injury lawyer is here to fight for you and your rights.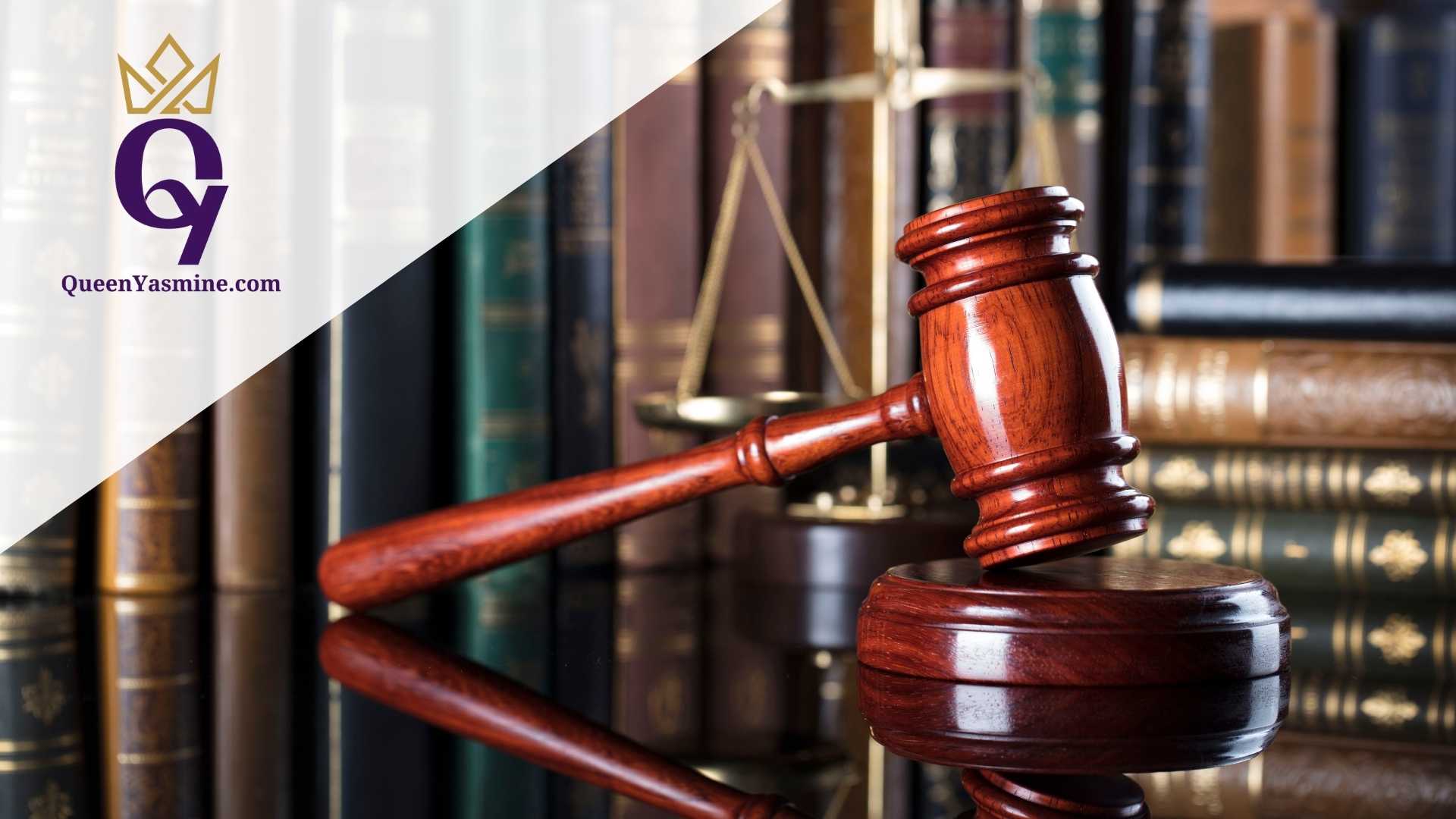 Need legal assistance?
Call us at
(858) 449-7154
24/7 to arrange to speak with a personal injury lawyer about your case, or
contact us
through the website today.
How Much Does a Personal Injury Lawyer Cost?
Queen Yasmine Personal Injury Law operates on a contingency fee basis, meaning you pay nothing unless we win a settlement or verdict on your behalf.
What is the Personal Injury Claim Process?
A personal injury claim begins when you or your lawyer file in court. From there, we begin working with the defendant's lawyers to reach a settlement outside the court. Most personal injury claims settle before going to court.
Personal Injury Services
Our firm is passionate about protecting your legal rights. We will ensure you have aggressive advocacy in seeking the compensation you are entitled to. The foundation for your relationship with our personal injury lawyer and professional staff will always be trusted. Because we are privileged with that trust, we take it very seriously. Your trust in us fuels our work ethic and determination to pursue what is in your best interests. You can count on us for perseverance, whether at the negotiation table seeking a fair settlement or in court litigating for a favorable verdict that can bring you the relief and justice you need.
Motor vehicle accidents are the most common basis for personal injury claims. Injuries can range from:
whiplash
lacerations
sprains
catastrophic brain or spine injuries
paralysis
and more.
These injuries can result in staggering medical and personal expenses and mental and emotional distress.
Bus accident cases are complex because they often involve commercial companies or governmental agencies with their legal teams and insurance representatives looking to minimize liability.
Bicyclists are vulnerable to injury due to their lack of protection as they ride the roadways in and around San Diego. Injuries from bicycle accidents can be minimal or severe, leading to fatalities. Hiring a bicycle accident lawyer will ensure you get the most compensation possible.
Dog bites and attacks can be traumatic, especially for children. Dog bites can result in emotional distress and painful injuries. California generally holds negligent pet owners responsible for such incidents. When you hire a team experienced in dog bite injuries, you'll get dedication and a team that will fight for the most compensation possible.
Like bicyclists and pedestrians, motorcyclists have a greater risk of severe injury or death when an accident occurs. Motorcycle accidents are often caused by the inattention of other drivers forming the basis of a personal injury claim.
Elder abuse in nursing homes is an unfortunately common occurrence. It is our passion to protect our most vulnerable citizens, the elderly.
Pedestrian Accidents
Pedestrians can suffer profound injuries when struck by vehicles in traffic due to their total lack of body protection. Even at slower speeds, individuals can be thrown several feet in a pedestrian accident resulting in severe physical damage.
Slip and Fall Accidents
When these accidents occur on public or private property where a property owner has been negligent, the owner or manager may be liable for damages. Known as premises liability cases, slip and fall accidents result in complex claims requiring the legal insight and skills of one of our injury attorneys.
Truck Accidents
Because of the weight and size of these often massive vehicles, truck accidents can be among the most dangerous and fatal to other drivers, passengers, and those who share the roadways. You will need a savvy truck accident lawyer to deal with any commercial trucking company's legal team designated to avoid responsibility.
Wrongful Death
In the wake of a fatality that never should have occurred, you can file a wrongful death claim seeking appropriate damages. You will need one of our aggressive wrongful death attorneys to help you pursue a maximum award and any potential punitive damages.
Let Us Get Your Monetary Damages Covered
We understand that the financial damages you seek in a personal injury or wrongful death claim cannot erase or compensate for the physical or emotional pain you have suffered. However, these damages can provide the financial resources you need to cover:
medical care
Including lengthy hospitalizations
Outpatient care
physical and other therapies
prescriptions and medical equipment
long-term personal assistance
and renovations to your home or vehicle where permanent injuries have occurred
pain and suffering
Finally, for those who have lost a loved one, these damages can bring financial relief for the monetary, emotional, and other support your loved one provided during their life.
Call Queen Yasmine Before Talking to Insurance
It is vital to understand that, when dealing with insurance companies, you need an advocate dedicated to obtaining what is best for you instead of what is best for the insurer. What is best for an insurance company is to deny your claim or reduce your compensation to the bare minimum. Unfortunately, these settlement offers often fail to consider the long-lasting consequences of an injury. Whole families and their finances can be jeopardized after a severe accident or fatality.
Contact Us Today
Queen Yasmine Personal Injury Law is committed to helping you achieve rightful justice in the wake of a wrongful accident or death through a comprehensive approach built on persistence and determination. Contact us today to get started.