Exercise In Senior Living Facilities Improves Quality Of Life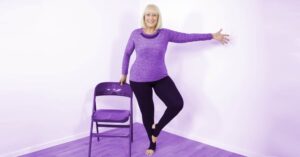 As the baby boomer population increases, healthcare costs have also risen as many seniors have forgone exercise during their elderly years. Once used as a mode of transportation, walking began to change with the diminishment of walkable neighborhoods. The distance between the local store, church, park, or restaurant no longer provided connectivity that kept them walking. Along with urban growth and development, safety concerns have also increased. Then retirement has decreased the amount of activity levels for many seniors, especially those on a fixed income. Yet, others have given up on exercise due to injury, further declining their ability to move. The list of reasons is vast, yet it's important to know that it is never too late to get started with exercise for seniors.
However, according to the American College of Sports Medicine (ACSM), armed with the knowledge that fitness is important for preventing health problems, continued independence, and maintaining a healthy lifestyle, only 27% of the senior population meet the recommendations of moderate exercise and strength training.
Fortunately, to get seniors moving and reduce health care costs, health insurance companies are paying for senior fitness programs at health clubs across the country. If you are an AARP member, you have access to their free interactive online fitness classes and health and wellness workshops. With online access, you can also find fitness professionals offering free workouts via YouTube videos.
If you are currently living a sedentary lifestyle in a residential care facility, listed below are some guidelines to help you get started with exercise for seniors:
Aerobic Activity — For the senior who has been inactive, an aerobic exercise activity such as walking, water aerobics, stationary bike, or senior aerobics class 3-5 days a week at a light to moderate intensity for 20-30 minutes is recommended. As your fitness level increases, you'll want to add more time to the workouts.
Resistance Training — To stay strong, you'll want to develop muscle strength, increase the endurance of muscle activity, and increase muscle power to stop a fall or get up from a chair without aid. The recommendations for the senior just starting a resistance program are to keep the resistance low and focus on proper technique. This way, you'll reduce injury and allow the body to adapt to the new activity. A minimum of 2 days per week are the recommendations for resistance training.
Balance Training — With muscle decline, the likelihood of falling increases. Balance training can help. By adding balance training to your routine 2-3 days a week, you'll reduce the chance of falling and maintain mobility levels. Start by holding on to something sturdy while lifting one foot off the ground for a moment, then gradually reduce the support needed.
Flexibility — Sustained or static stretching is the recommended form of stretching for seniors. With an appropriate stretching program, you'll gain and increase in flexibility and improve range of motion (ROM) in the joints. A good stretching regimen is consistent with the other forms of exercise at least 2-days per week. You'll find increased benefit at 7-days per week. Repeating the stretch up to four times with a 15-60 second hold is recommended. A chair can be used to assist with stretching if your balance for standing is limited. If you think of stretching from the neck down, you'll hit all the major muscle groups of the body. Think neck, shoulders, upper and lower back, pelvis, hips, and legs to start with. As your flexibility improves you can further your practice with more complex stretches.
You Have Options If A Senior Living Facility Fails
When you entrust your loved ones to the care of a nursing home or senior living facility because they need more care than you can provide for them, you expect that they will be kept safe and cared for properly. Queen Yasmine Personal Injury Law is committed to bring to justice those who abuse and neglect our elders and nursing home residents. You can trust our compassionate San Diego nursing home abuse lawyers to fight for the rights and the protection of your loved ones.
Our team will evaluate your nursing home neglect case for FREE. Call 858-304-2774 or submit details of your case in our form and we'll contact you as soon as possible.