What Is the Truck Accident Settlement Process?
The truck accident settlement process and timeline can vary greatly depending on the circumstances of the crash. If the accident is relatively straightforward with minimal injuries, it may be possible to settle the case in a few months. However, if serious injuries or multiple negligent parties are involved, it could take much longer to resolve. Having an experienced truck accident lawyer can help you navigate this process and provide you with a better understanding of what to expect from your settlement timeline.
Need legal assistance?
Call us at
(858) 449-7154
24/7 to arrange to speak with a personal injury lawyer about your case, or
contact us
through the website today.
Step 1: Seek Medical Attention
If you are involved in an accident with a semi-truck, your first step should be to call 911. When medical personnel arrives on the scene, seek medical attention. Even if you don't feel like you were injured, it is important to get checked out by a doctor as soon as possible. The accident's adrenaline can mask conditions such as whiplash and traumatic brain injury (TBI). These hidden injuries can cause stiffness and other problems that may not surface for 24 or more hours after the accident.
Step 2: Contact Your Insurance Company
The claims process begins when an accident occurs. Once the police have processed the scene, you will be free to leave if medical personnel does not transport you to a hospital. At this point, contacting your insurance company and providing them with all the necessary information is essential. This includes details such as who was involved, what happened, and other relevant information that may help in processing your claim. Do not accept any responsibility, as this can be used against you.
Step 3: Contact a Personal Injury Lawyer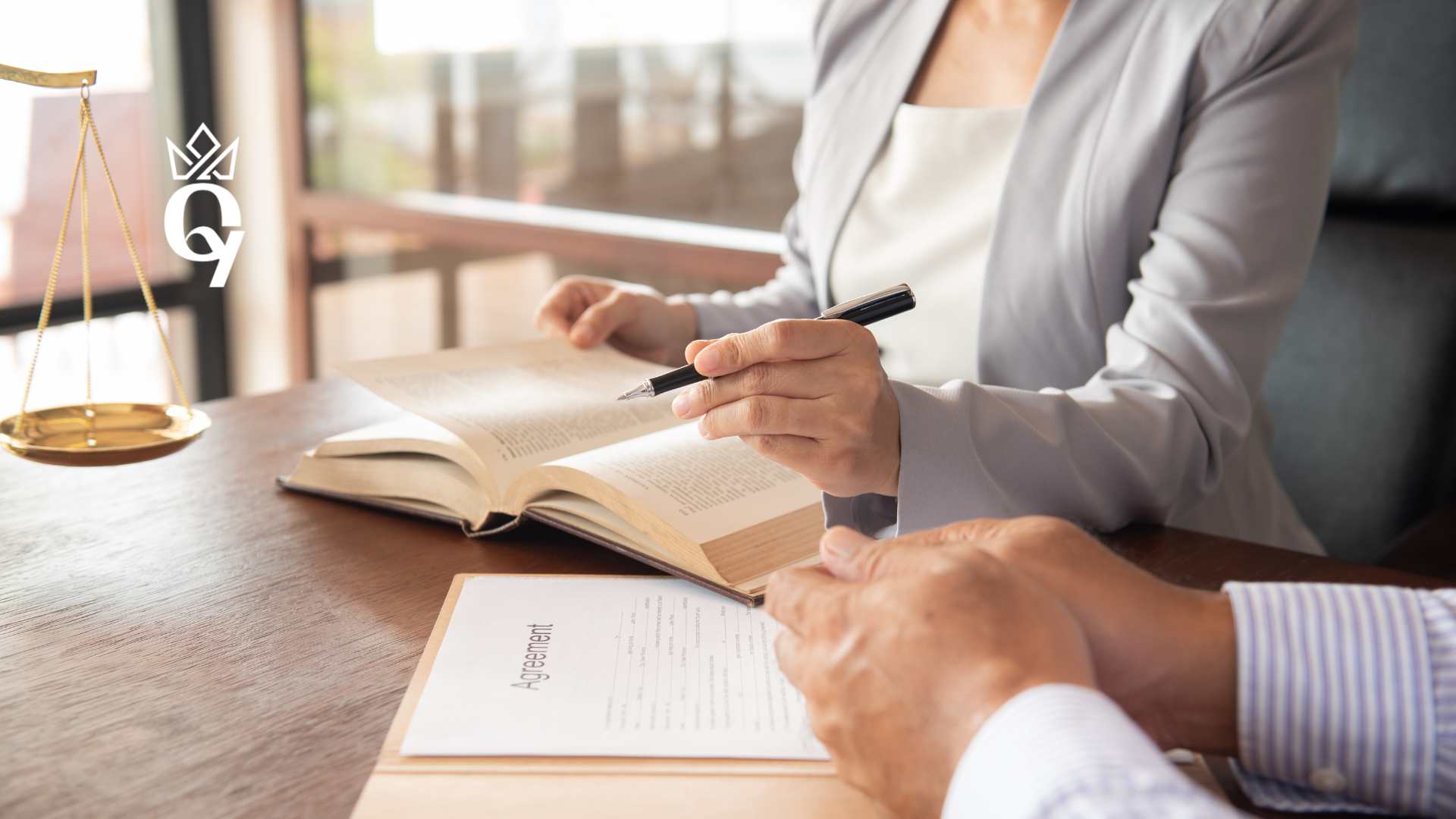 A personal injury lawyer specializing in truck accidents can provide invaluable assistance when filing a claim and recovering damages. They will be able to advise you on the best course of action and help ensure that your rights are protected. Additionally, they can provide legal representation, allowing you to focus on recovering from your injuries while your claim progresses.
Step 4: Determining Liability
A truck accident lawyer will investigate who was responsible for the truck accident. This can include:
studying crash reports
interviewing witnesses
and examining photos or videos of the scene.
The lawyer may investigate any background information about the truck driver and trucking company to determine if they followed laws and regulations. If a lawsuit is pursued, a lawyer will collect evidence to prove the driver or their employer was negligent in some way that was responsible for the truck accident.
Step 5: Seeking Damages
After a truck accident, you can seek out damages for:
physical pain and suffering
medical bills
lost wages
property damage
Emotional pain and suffering
Loss of life of a loved one
and more
You can also pursue punitive damages to punish the at-fault party for recklessness or intentional wrongdoing which lead to the accident. Suppose there was malicious intent or gross negligence on the part of the at-fault party. In that case, you may be able to receive exemplary damages, which are intended to deter similar behavior in the future.
Truck Accident Process FAQs
How Much Does a Truck Accident Attorney Cost?
At Queen Yasmine Law, we work on a contingency basis for premises liability and personal injury. A contingency fee basis means we do not charge you anything unless we win a settlement in or out of court. This fee structure ensures we work hard for your case and that you don't have even more out-of-pocket expenses during a stressful time. We also offer contingency fee schedules for other practice areas, such as:
Car accident lawyer
Motorcycle accident lawyer
and more
How Long Does it Take to Settle After a Truck Accident?
The process of settling a semi-truck accident case can be a lengthy one. This is because there are many factors to consider when dealing with such an incident. For example, the discovery process can take longer than usual due to the complexity of the machines involved and the employment situation of those involved. Additionally, expert witnesses may need to be hired to provide testimony and evidence for the case, which can take time and resources to coordinate.
What's a Realistic Settlement Demand?
When making a settlement demand after an accident, it is essential to be realistic. The initial settlement demand should include all past and future expenses related to the accident, including recurring medical treatment. It is also important to remember that the initial demand should be higher than the actual damages, as this will give room for negotiation. Once the insurance company has made a counteroffer, we can begin negotiating until we reach a fair number that will help you get your life back on track. This process can take some time and patience. With our experienced team of truck accident attorneys by your side, you can be sure that we will do everything possible to get you the best outcome possible.
What Are the Common Injuries Associated With a Truck Accident?
Common injuries associated with truck accidents include:
whiplash
traumatic brain injuries (TBIs)
spinal cord injuries
broken bones
crushing injuries
amputations
internal organ damage
and burns.
What is the Common Cause of Truck Accidents?
The most common underlying cause of truck accidents is:
impairment due to alcohol or drugs
Fatigued driving
Lousy weather conditions
driver negligence
Mechanical failure on the truck itself.
and more
Is My Truck Accident Case Different Since There Was a Death?
Yes, your truck accident case is different if a death resulted from the accident. When a death occurs due to an accident, criminal liability becomes part of the equation and can influence the outcome of a case. Additionally, depending on the specific jurisdiction's laws, certain damages may be available in addition to potential civil liability claims. Lastly, state and federal laws may hold individuals and/or businesses liable for operating vehicles erratically or negligently. A highly knowledgeable attorney specializing in truck accidents should be consulted to determine appropriate legal action for your particular case.
Call The Queen
Need legal assistance?
Call us at
(858) 449-7154
24/7 to arrange to speak with a personal injury lawyer about your case, or
contact us
through the website today.