Rental Truck Accidents and How To Avoid Them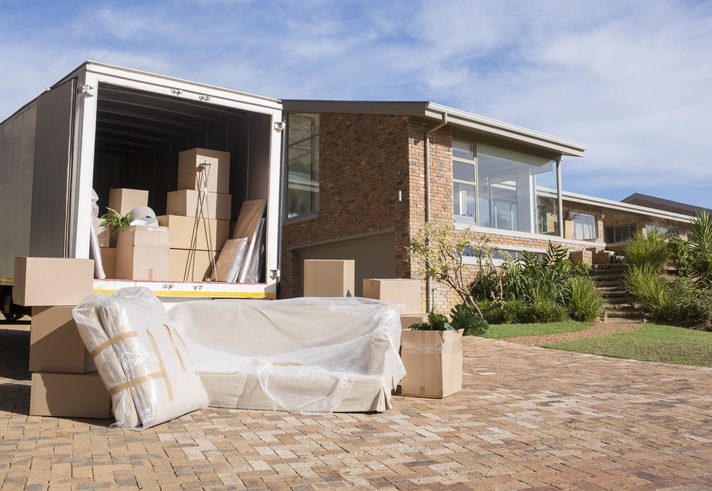 Did you know that more than 40 million people move to the United States annually? Rental truck accidents usually happen during peak moving season, between April and September, when over 75% of moves happen. Movers and rental trucks are in high demand during this time, especially in the summer months. Whether you're moving or just navigating the roads this summer – here are some thoughts to keep in mind this moving season.
Although rental moving vehicles may not be as hard to maneuver as larger commercial trucks, they still cause significant damage in an accident. Any driver's license holder can rent a car, and there is no requirement to go through any special training on larger vehicles. Unsuspecting drivers are often caught off guard by the lack of maneuverability and the sheer size of the moving trucks, and more accidents result.
Who Is Liable in a Rental Truck Accident?
As with automobile accidents, liability can vary from case to case, so the answer is not always straightforward. Insurance companies often find a weakness in the person responsible for causing the accident.
The Driver Responsible
The liability can vary depending on the insurance status of the driver responsible. Since many rental companies do not require insurance specific to rental users, you may have the option to sue the responsible driver. An experienced personal injury lawyer can help you understand your rights if you've been injured in a moving truck accident.
The Truck Rental Company
In other cases, however, the rental truck company may be liable for rental truck accidents. The truck company could be responsible if the accident were due to negligence from the company, such as maintenance issues or lack of an inspection before renting. There could also be instances where the rental truck company allows an unfit driver to rent a vehicle. This could be the case if a driver has an expired license or potentially no license. If you've been injured in a moving truck accident, contact an experienced personal injury lawyer to discuss the details of the rental truck accident.
Tips To Avoid An Accident
If you're scheduled to move this summer and need to drive a moving truck, keep the following safety tips in mind to help avoid an accident.
Distracted Driving
Distracted driving can take many forms and can include:
Using your cell phone
Using any map or navigation device
Eating and drinking
Changing the radio station
Engaging with passengers
These distractions, however small they seem, can cause an accident in seconds, so it is crucial to focus on the road when behind the wheel constantly.
Speeding
Speeding is one of the leading causes of auto accidents but is also easily preventable. It is essential to be mindful of your speed and continuously monitor it throughout your drive. Trucks require greater braking distances than automobiles, so be sure to gain familiarity with the car by testing the brakes before getting started. Not speeding will help you avoid rental truck accidents.
Road Rage
Driving a truck can be frustrating, especially in high-traffic areas. Although emotions can run high, it is crucial not to let them affect your driving for the safety of you and others around you.
Driving While Impaired
If you are impaired by alcohol or drugs, it is never okay to get behind the wheel. Driving while impaired is never worth the risk of harming yourself or others. Do not drive behind the wheel while impaired to avoid rental truck accidents.
Driver Fatigue
Driving while tired after a long moving day is never a good idea. When you are behind the wheel of a moving truck, you should always be alert and in a position to make split-second decisions.
Contact Queen Yasmine Injury Law
Finally, suppose you or a loved one were injured in a moving truck accident. In that case, you should hire an experienced accident lawyer at Queen Yasmine Injury Law to help you understand your rights to compensation for your injuries.
At Queen Yasmine Injury Law, we fight aggressively and passionately to help ensure the best results for you and your family. Rental truck accidents aren't always your fault.
Attorney Yasmine Djawadian has recovered over $45 million for injured clients and is available 24/7 to recover on your behalf. You won't face any legal fees unless you win your case, so go ahead and call our firm today or contact us online to schedule your free consultation.